PJF'S BASEMENT
Farmercon90 Souvenirs
To place an order, send an email to mike@pjfarmer.com to hold the item(s).
All prices INCLUDE shipping in the US!
I accept PayPal, the #1 payment service in online auctions!
Programs, Buttons and Magnets
Because Farmercon90 was open to the public, we did not know how many program books (and other items) to print. As you can see below we have a very limited number of these left.
The 20 page program contains a history of past Farmercon-like events and, "Just One Day!" Paul Spiteri's story of coming over from England for Phil's 90th birthday last January. There is also a history of Phil's collaborations along with descriptions of the four new ones: "Getting Ready to Write," by Phil and Paul Spiteri, THE SONG OF KWASIN by Phil and Christopher Paul Carey, THE EVIL IN PEMBERLEY HOUSE by Phil and Win Scott Eckert and COUGAR BY THE TAIL by Phil and Tracy Knight. There is also a short history of the Wold Newton and Farmerphile awards and bios of this year's winners. The booklet concludes with a curious tale about Phil and his time machine...
The buttons are 2-3/16" across. The magnets are 2-1/8" by 3-1/8". The programs are 5-1/2" x 8-1/2" (and are not shown at the same scale as the buttons and magnets).
While ordering these now won't be nearly as much fun as being at Farmercon90, we do expect these to be great collector's items. You can order a program with or without a button, while supplies last.
A very special THANK YOU to Keith Howell for the wonderful artwork.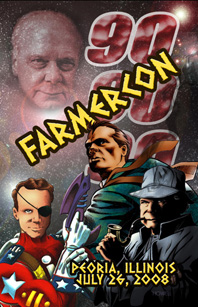 Farmercon90 Program Book
$5.00
ONLY 16 LEFT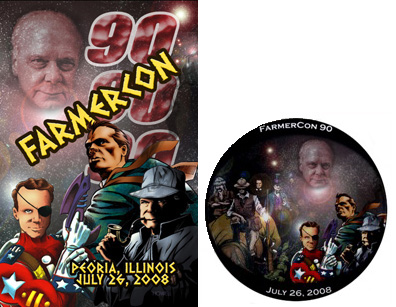 Farmercon90 Program Book with Button
$7.00
ONLY 14 LEFT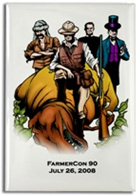 Group Magnet
$4.00
SOLD OUT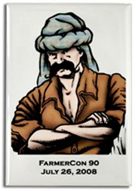 Richard Burton Magnet
$4.00
ONLY 3 LEFT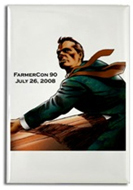 Doc Magnet Magnet
$4.00
SOLD OUT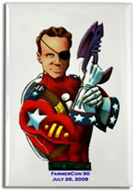 Simon Wagstaff Magnet
$4.00
SOLD OUT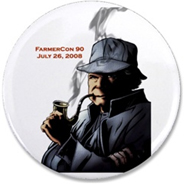 Sherlock Button
$4.00
ONLY 6 LEFT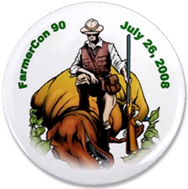 Ironcastle Button
$4.00
ONLY 4 LEFT
Richard Burton Button
$4.00
ONLY 4 LEFT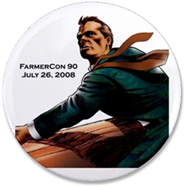 Doc Button
$4.00
SOLD OUT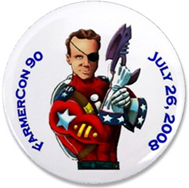 Simon Wagstaff Button
$4.00
SOLD OUT